QUADRUPLE ROOMS OR SUITE
Discover the most special rooms of the hotel. Thanks to their spaciousness and comfort, they can be used as quadruple family rooms or as a large suite for two people.
They have telephone, private bathroom, air conditioning, heating, television, Wi-Fi access and minibar, with maximum comfort and attention to detail.
CAPACITY FOR TWO ADULTS AS A SUITE OR FOUR ADULTS
It has a comfortable double bed but during the booking process you can add an extra bed.
HIGH-END "FLEX" MATTRESSES AND PILLOWS
Both single and double beds have high quality mattresses and pillows
FREE WIFI CONNECTION IN ALL ROOMS
You can telework or connect to the hotel network in all rooms
COMFORT AND TOILETRIES IN ALL ROOMS
Tv, telephone, desk, air conditioning… Feel at home in all rooms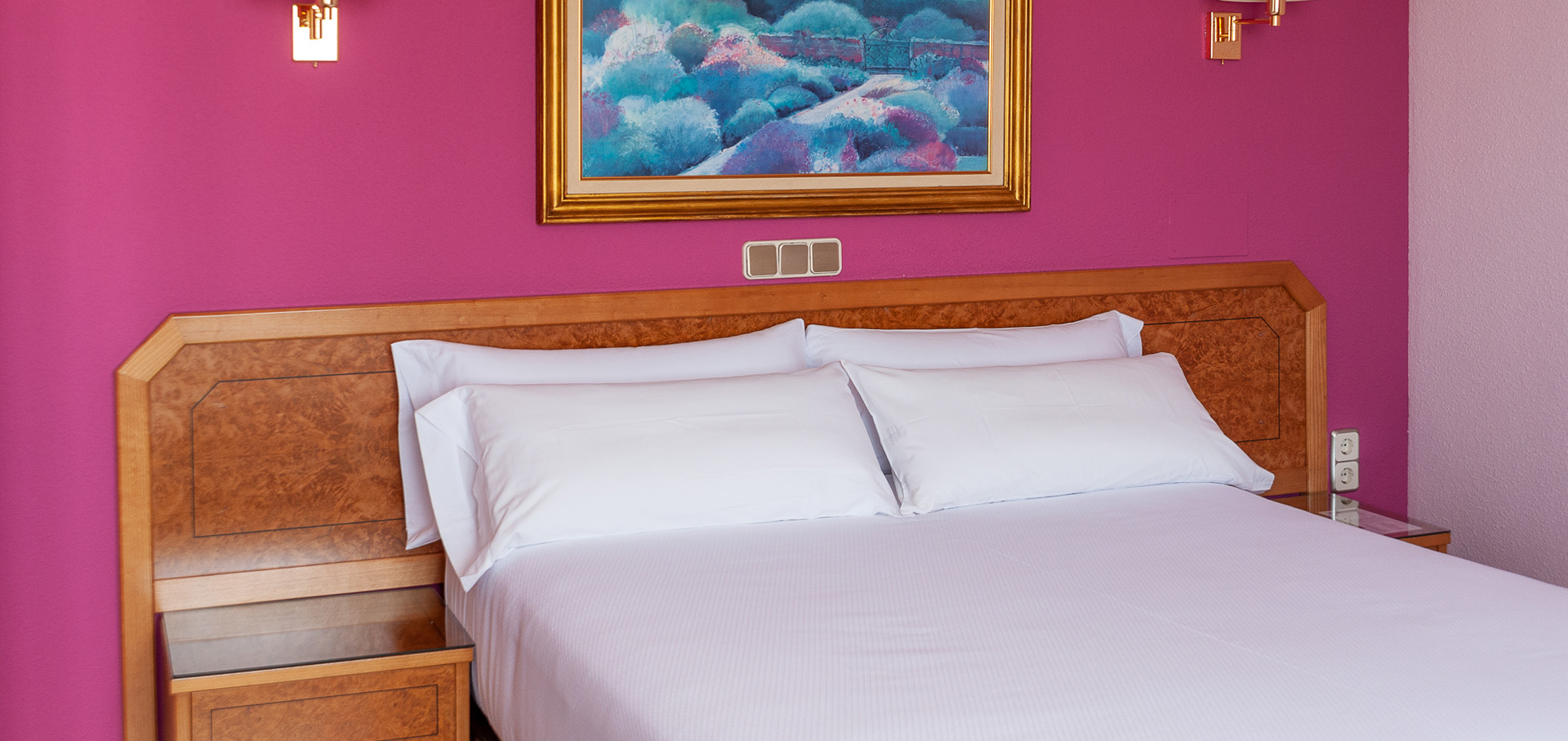 Make your reservation at the best price and take advantage of our official website
SELECT DATES AND MAKE YOUR RESERVATION IN THE MOST SPECIAL ROOM OF THE HOTEL TAKING ADVANTAGE OF ALL THE BENEFITS WE OFFER ON OUR OFFICIAL WEBSITE
"OR CONTINUE DISCOVERING OUR ROOMS AND SUITES"